These photos of are arranged roughly in chronological order. The order will be changed as I receive more information from viewers concerning dates, places, and situations.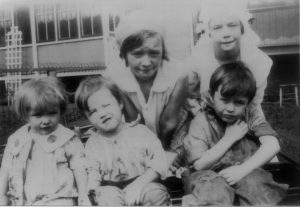 This photo was taken in our back yard at 1218 S. Wisconsin Ave., Berwyn, IL on Dolores's First Holy Communion Day in 1931. It was probably Ascension Thursday.

Shown are Loretta (age 9), Dolores (age 7 1/2), John (almost 5), Tom (age 3 1/2), and Veronica (age 2). We are all squinting because we are facing southwest directly into the sun. I think that Veronica, in this photo, has a strong resemblance to her mother as a young girl.

By the age of nine, Loretta already showed a great sense of responsibility for her siblings. We all looked up to her without giving it much thought.
As indicated by the date in the upper left corner, this photo of Loretta and Veronica was taken in April 1945.
The venue was the rear of our house at 6207 W. Roosevelt Rd. in Berwyn, IL. Our family lived on the second floor.
By this time, Loretta's brothers John and Tom, as well as Loretta's husband (Francis Peters), had gone off to war. Loretta and her three sons lived with her parents during the remainder of the war.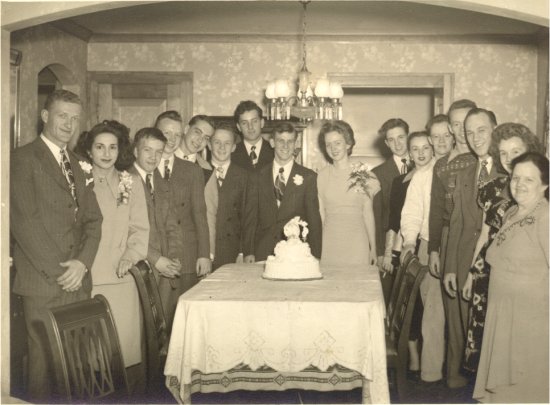 Wedding Dinner (circa 1948) of Loretta and
Joseph Martino (12 Jan 1925—28 Feb 1990)

The people in the photo above (from left to right) are:
George Lambert (best man), Dee (the maid of honor, who had a Greek name), Emmett FitzMaurice, Loyola FitzMaurice, Robert Frolik (friend of Loyola), Francis FitzMaurice, Art Maroscia (friend of Thomas), Joseph Martino (the groom), Loretta, unknown man, Veronica FitzMaurice, Thomas FitzMaurice, John FitzMaurice, Jim Nusco (friend of Veronica), Dolores (FitzMaurice) Laurie, and Laura FitzMaurice (Loretta's mother).
The best man "lost" the wedding license before the wedding. It was later said that he did it on purpose because he did not want Joe to marry Loretta. The problem was solved when Loretta's father was able to "talk" to someone.
Art's full name is Attilio Rosario Pompei Maroscia. Coincidentally, as an adult, Art later worked with Loretta at Production Steel Company.

The photo was taken in the dining room of our home at 6413 W. Roosevelt Rd. in Berwyn, IL. This house has since been demolished. Loretta's son Walter remembered the wedding as being in October or November.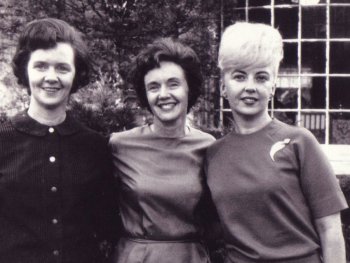 Loretta, Dolores, and Veronica.
These three sisters were in constant communication. It is hard to imagine any one of them making a decision without first talking it over with the other two.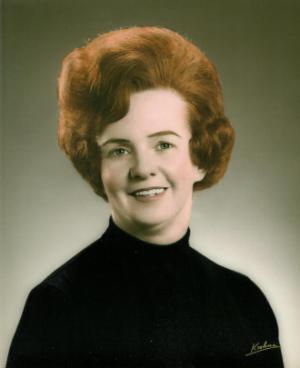 This was Kenneth Hlavin's favorite picture of Loretta. He kept a framed copy on his dresser.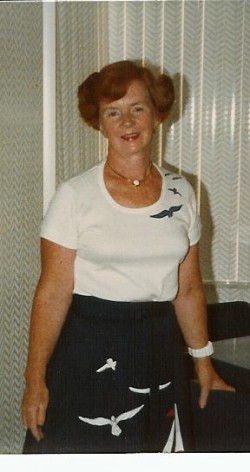 This photo is said to have been taken sometime in the 1950s.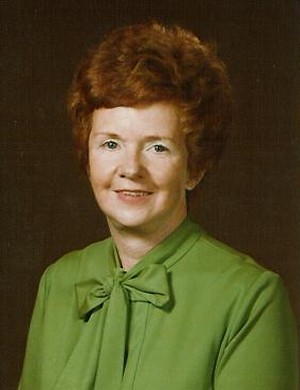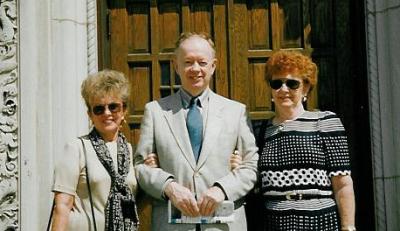 Siblings Veronica, John, and Loretta in front of St. Mary of Celle Church in Berwyn IL on the last Sunday of August 1996.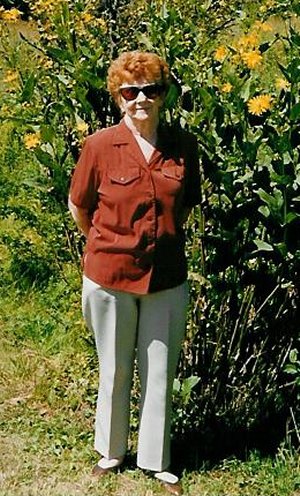 This photo shows Loretta as she and I walked through the high grass prairie at the Morton Arboretum in August 1996.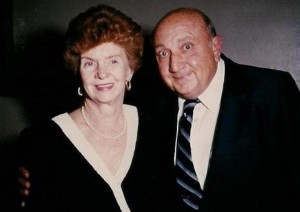 Loretta with her husband, Ken Hlavin.
Date and venue unknown.
Loretta with her three sons: Walter, Thomas, and John
This photo was taken at 14504 Janal Way, San Diego, CA. when Loretta and her sons were in California to attend the wedding of Thomas's son, Christopher John Martino (born 21 Sep 1970) to Jennifer "Jen" Weissman (born 29 April 1972). The wedding occured on 26 Sep 1998.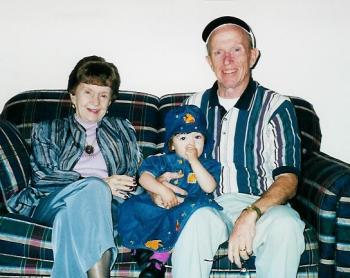 Loretta with her son Walter and Katherine Helene "Katie" Littner who was about 18 months old. Katie (born 31 Jan 2000) is the daughter of Laura Littner, granddaughter of Walter, and a great granddaughter of Loretta.
The photo was taken at Laura's home in Elmhurst IL in the Spring of 2001.
Please send corrections and more information about dates, places, and activity associated with each photo to
John A. FitzMaurice.